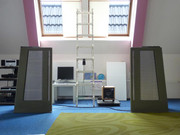 Vanslonekers Calipers
Here's a pair of Calipers I recently acquired. They are as you understand original and unrestored. Returning home from a three day trip I briefly put them up, about 30 centimeters in front of the Centaurs, ribbons slightly more inside so at least they are reflecting on the rear wall rather than on the Centaurs.
Turned on the music and .. they are playing! Second impression, they eat power, the volume has to be turned up much more as with the Centaurs.
At first they seem to be a bit lean, but after listening for a while they put up a really nice image that comes alive. Very relaxed, was surprised by some unexpected detail, however in general there's is nothing of the almost magnifying detail the Centaurs (with KLM-5 ribbons and reworked X-over) expose.
What they do have is that wonderful smooth foil woofer bass.
Regardless of their age and worn, a pleasure to listen to and I am happy with these Calipers.
Now I am burning to work on the caps. There's a limited supply of AmpOhm polypropylene caps still available but it probably won't be long before they are sold out and with AmpOhm being in receivership there won't be new supply.
For as much as I found on the internet the caps of the Caliper are one bank of four 10uF caps and one bank of two 10uF caps. I have opened one speaker and the four white 10uF caps are clearly indicated, but the two yellow caps have no for me understandable information on them.
The view on the caps was made worse by the fact they are under the sock that apparently never has been opened.
I feel a little doubt there, opening the socks that fit tight. On the other hand, opening and removing the socks would enable me to wash them. They are dirty! I gently wiped a damp towel over the ribbon part of the sock and dirt kept coming off! The Calipers definitely would look better with clean socks.
Never opened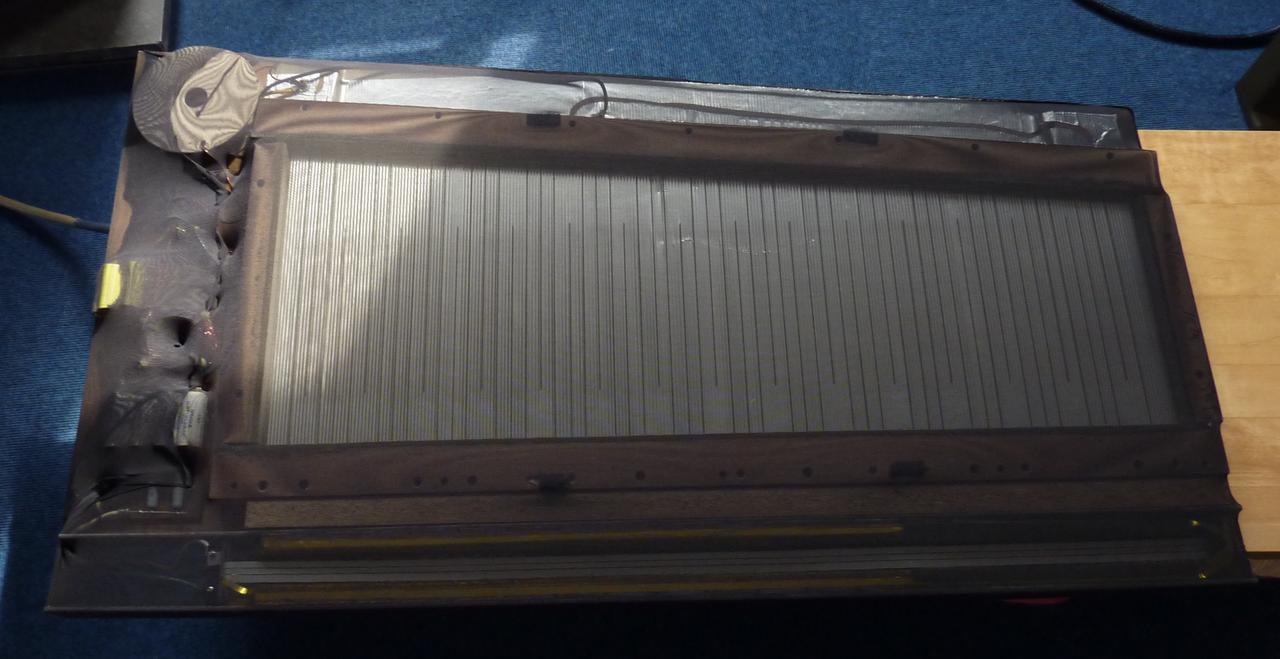 Uncovered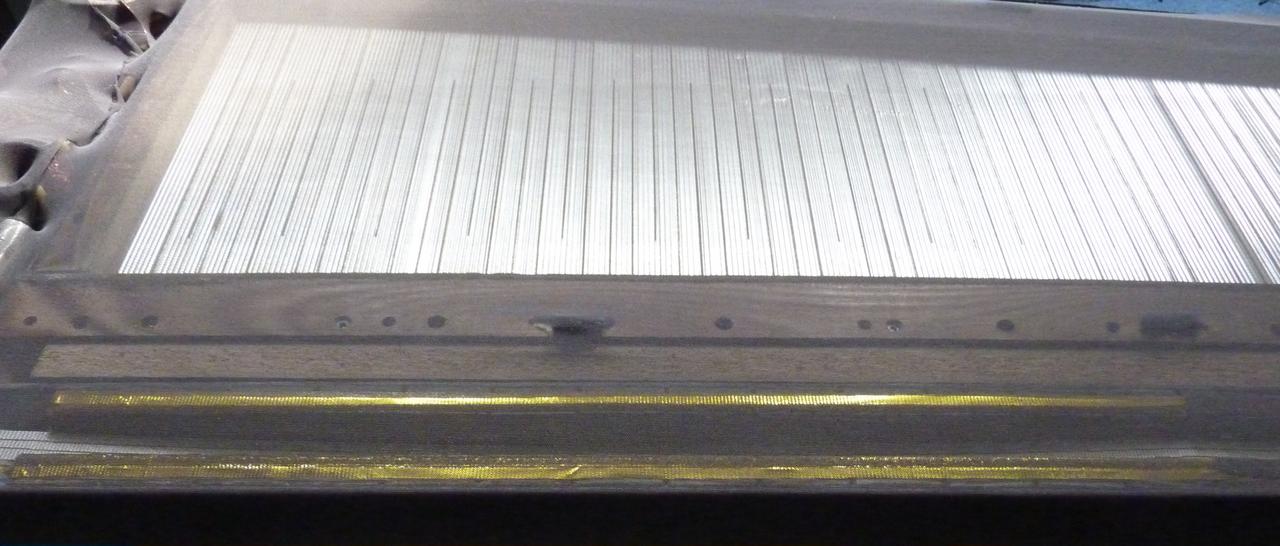 Sagging ribbon when flat
Finally I noticed they have a weird serial. It looks like they started printing an '8' then later changed to '5'. This on both left and right speaker.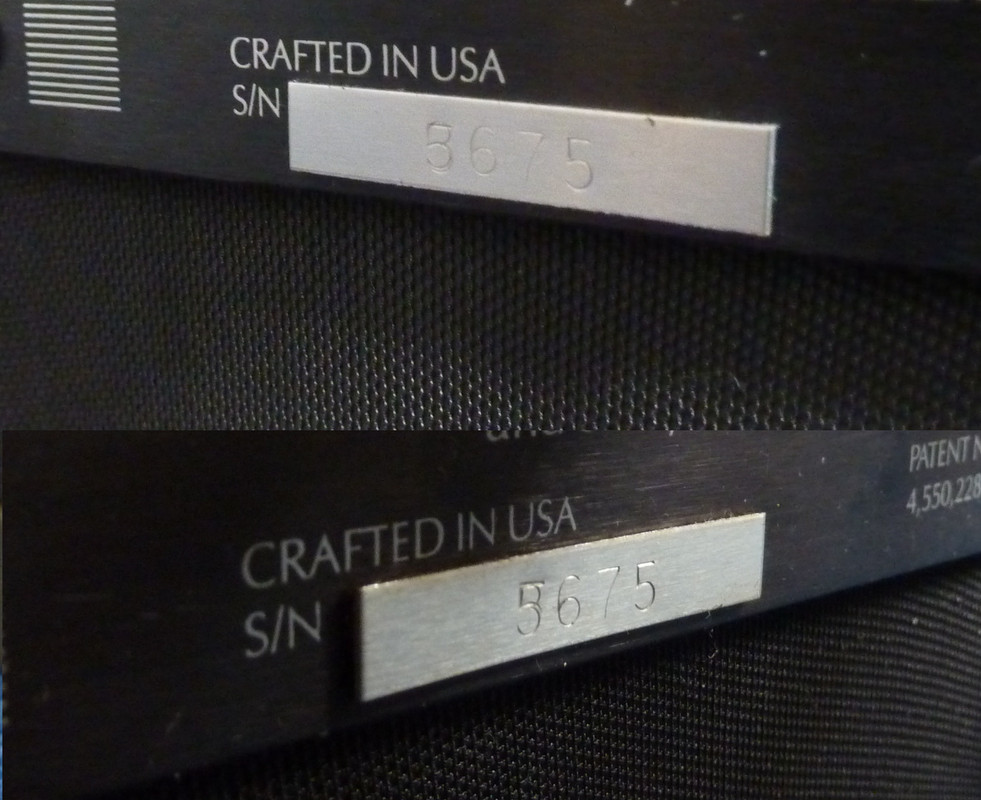 Weird serial
[note: to enlarge images, right click/view image]